Our Barber Team
Kevin Orlando Campos-Hernandez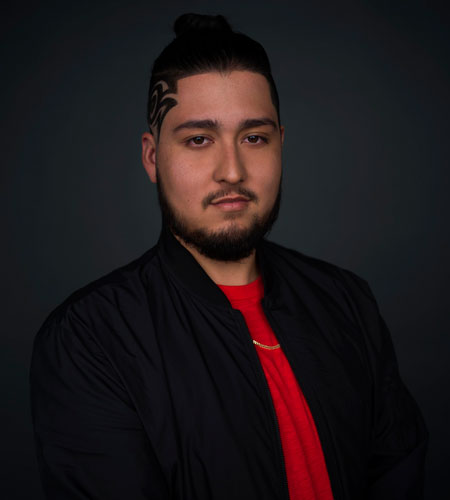 Kevin Orlando Campos-Hernandez
With his 8 years of experience, Kevin is always on the lookout for the latest trends. He brings meticulous care to his cuts, harmonizing trends with his customer's desires.
He never stops developing his knowledge in this industry, with BabylissPro training.
He's known for his special touch when it comes to designs.
Whether you're looking for an outrageous change or a simple clean up, Barber Campos will customize your style.
What brought you to the industry?
When I went to the barbershop for the first time, I asked for a design on the side of my head. When the haircut was done, I fell in love with the result and wanted to do the same thing on someone else. The design was a piece of art!
Why BabylissPro?
The development of new technology and durability in their products! BabylissPro always impresses me with their innovation and education.
What are your strengths?
My main focus is designs, skin fades, and everything that makes men feel confident leaving the barbershop.
What major achievement in the industry have you accomplished?
Helping barbers who want to advance their skills by sharing my knowledge & techniques.