Our Artist Team
Donna Kang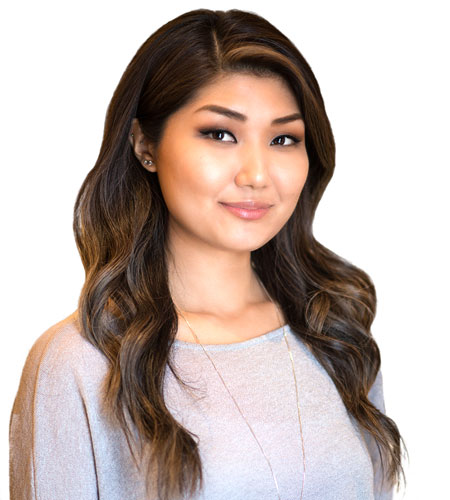 Donna Kang
With an admiration for all things beauty, design and art, Donna knew from a young age that she would find herself immersed in the world of hair. Skilled in many services including women's and men's hair cutting, color, up-dos and extensions, Donna is also a certified Master Colorist and a Makeup Artist. She has travelled to various cities as a Dannyco Professional Master Artist providing education on stage and in class. Donna loves being part of such a dynamic industry and strives to positively affect the way her clients feel about themselves.
Depuis combien de temps travaillez-vous dans l'industrie?
14 ans.

Qu'est-ce qui vous a guidé vers cette industrie?
Mon amour et ma curiosité pour tout ce qui concerne les cheveux, la beauté et l'art.

Quelles sont vos forces?
Créer des coiffures et comprendre mes clients.

Pourquoi BABYLISSPRO?
En tant que chef de file de l'industrie capillaire, BabylissPRO crée des outils efficaces qui fonctionnent et produisent des résultats supérieurs.

Quelle est l'une de vos grandes réalisations dans l'industrie?
Avoir reçu ma certification de maître coloriste.