How-To / Tips and Tricks
MATY'S PERFECT WINTER STYLE
September 24, 2018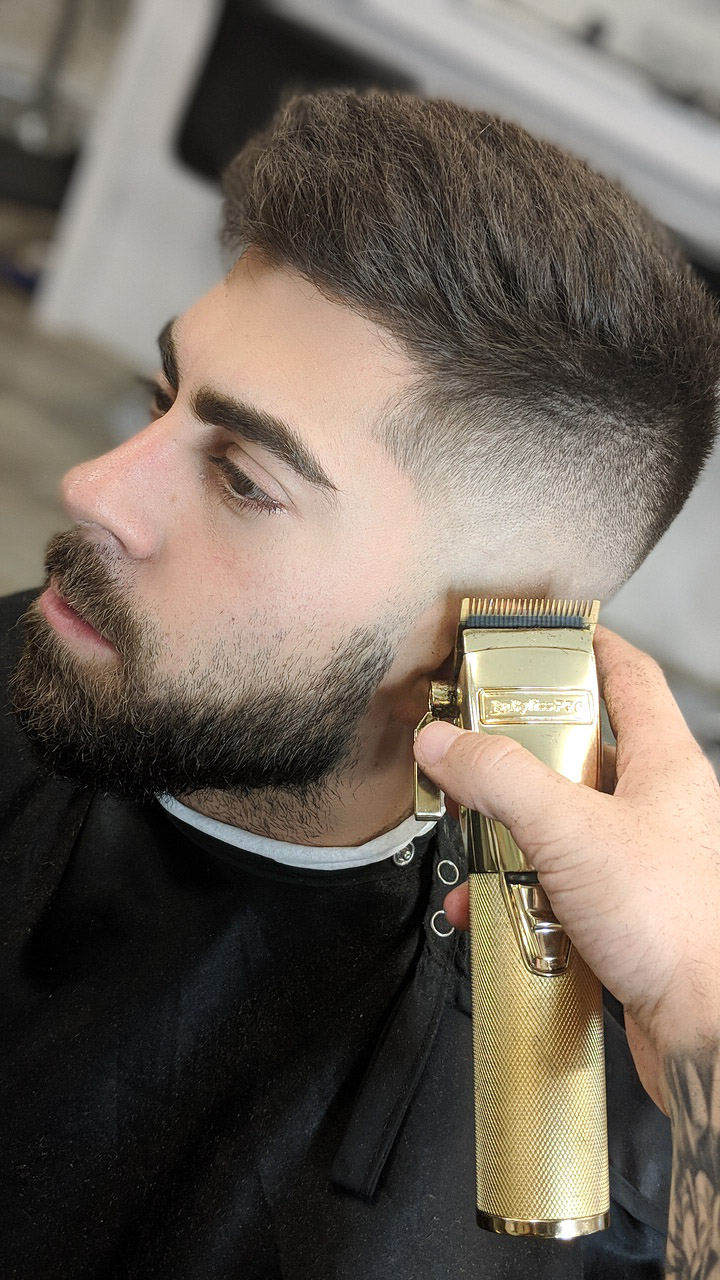 Hey guys! Maty here! And I'm back again with a winter "style update"! I've used some of BaBylissPRO's hottest new tools that have hit the market this year!

Tool Kit:
- BaBylissPRO® GoldFX Metal Lithium Clipper (COMING SOON!)
- BaBylissPRO® Gold Barber Shears (FXGBS8)
- BaBylissPRO® RoseFX Metal Lithium Trimmer (FX788RG)

1) Consult with your client and find out everything you need to know about them!
Some good tips are; examining facial structure/head shape, texture and density,
and most importantly: personality and everyday lifestyle.

2) Execute haircut by starting with the sides and back using the BaBylissPRO®
GoldFX clipper. Follow with the length at top by point cutting to remove weight
with the BaBylissPRO® Gold barber shears. Using tips and methods from
#barberology, I've skin faded the sides at a mid level, and added texture to the
longer length at top, while preserving the length.

3) Using the new BaBylissPRO® RoseFX trimmer, finish off the contour by creating a strong masculine beard line up. To get the sharpest lines, make sure you have zero gapped your RoseFX trimmers, and remember to
make the lines in the areas where the facial hair has the highest density!
Conclusion: With this haircut, we have given our client the perfect winter style. The idea is rugged and warm, but the finish product is clean and maintained!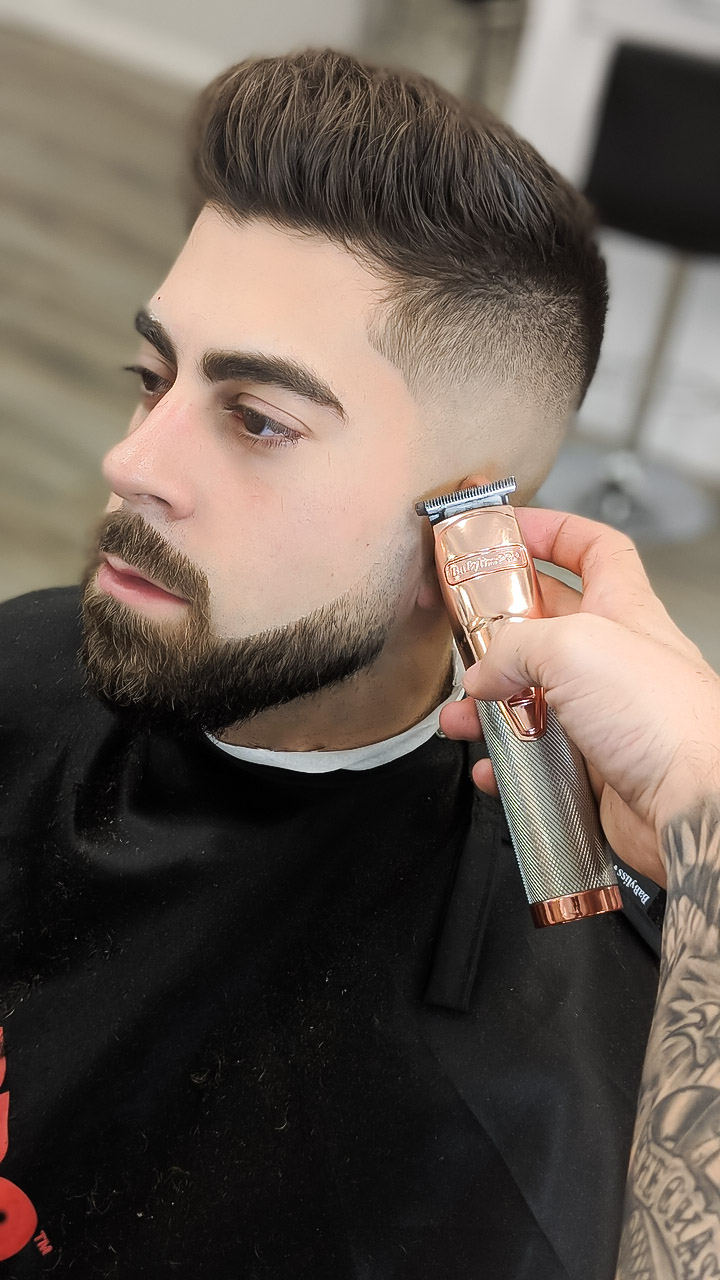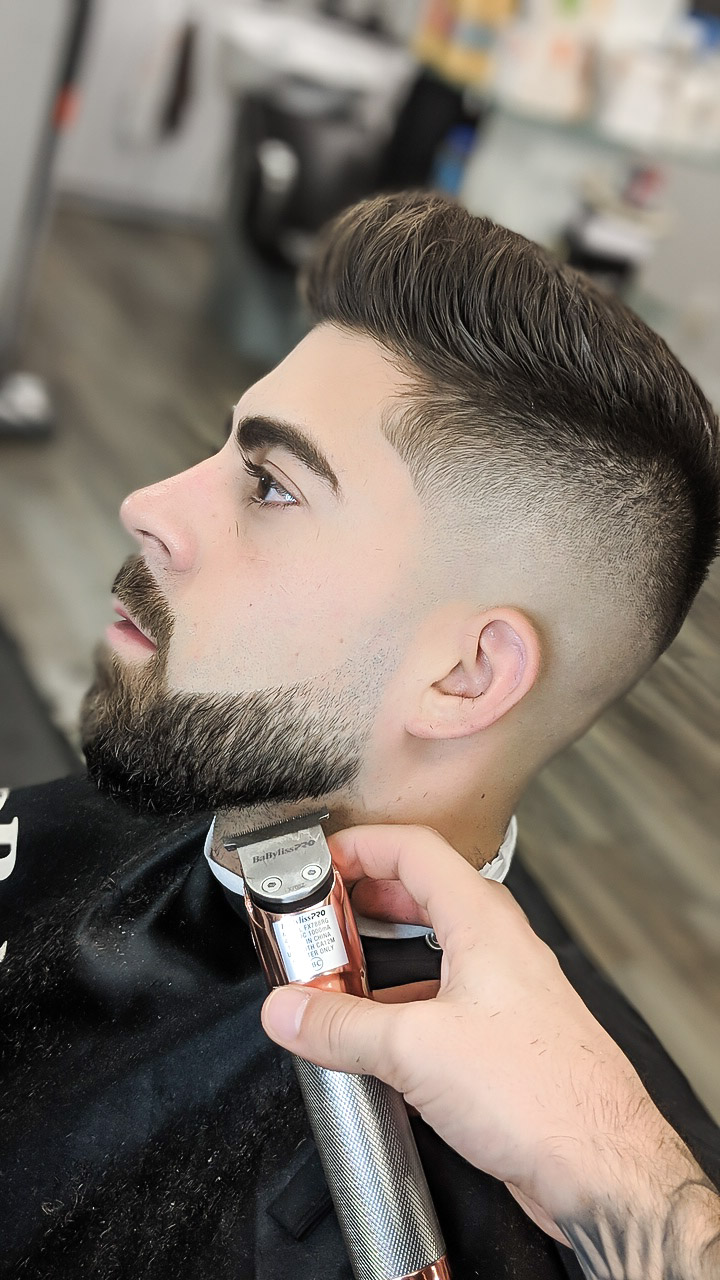 By MATYAS FEKETE
Member of Babyliss4Barbers
Canada team / Barber @Apex Hair Studio