Our Barber Team
THERE'S A NEW BARBER IN TOWN!
July 12, 2017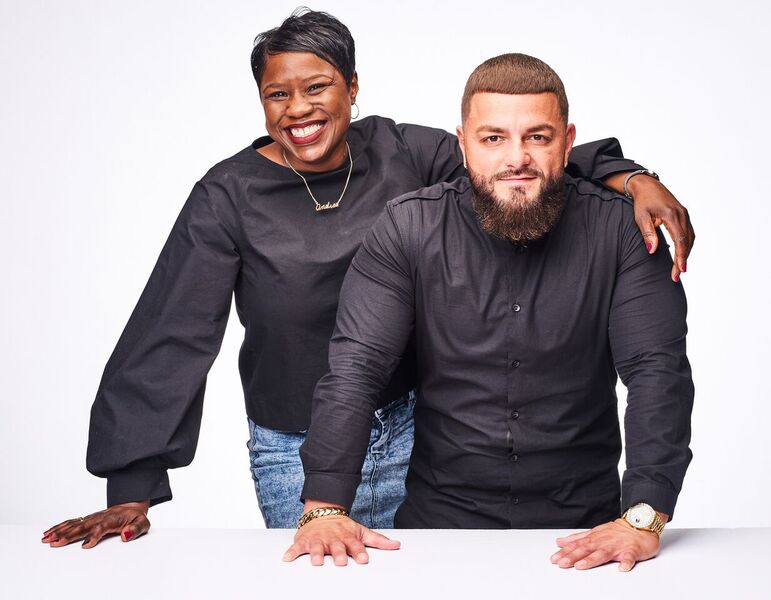 Barberology is the study of the science, history and practice of barbering. It is the distinct marriage of barbering and styling in an exploding market. Dannyco Professional and BaBylissPRO® recognize the importance of stylists and barbers working together to create trends, techniques and to share concepts with one another.
Dannyco Professional's Director of Education Andrea Sampson began building the stylist team five years ago, as she saw the need within the growing and trending barber industry, a brand new team of diverse and talented barbers was formed. Andrea has hand-picked some of Canada's finest to form a team full of drive and energy.
We at Dannyco Professional are proud to have our very own group of dynamic barbers @BaByliss4BarbersCanada who have an unbelievable passion for this industry and for BaBylissPRO®. They travel across Canada attending hair shows, industry events & barber battles to educate and inspire barbers and stylists alike… and it's only the beginning!
With the huge and continued success of our American counterparts @BaByliss4Barbers featuring stars in their own right like Rob Ferrel @robtheoriginal, Sofia Pok @staygold31 and Van Campbell @vandagoat, to name just a few, we are proud to have teamed up with Jay Majors, Master Barber and founder of the Connecticut Barber Expo. Jay's vision and ongoing mission to cultivate careers for countless Barbers across the USA led to the formation of Babyliss4Barbers in January 2016. Dannyco
Professional has joined forces with Jay and with the @Babyliss4Barbers team to maximize the merging of ideas, talent and passion. This relationship will bridge the gap between the US and Canada allowing us to expand our reach and our message of barberology to resonate among barbers and stylists of all levels, from all walks of life.
To learn more about their incredible journey be sure to follow them @babyliss4barberscanada. You will not be disappointed!