How-To / Tips and Tricks
Andrea's 6-Step Up-Do
October 03, 2017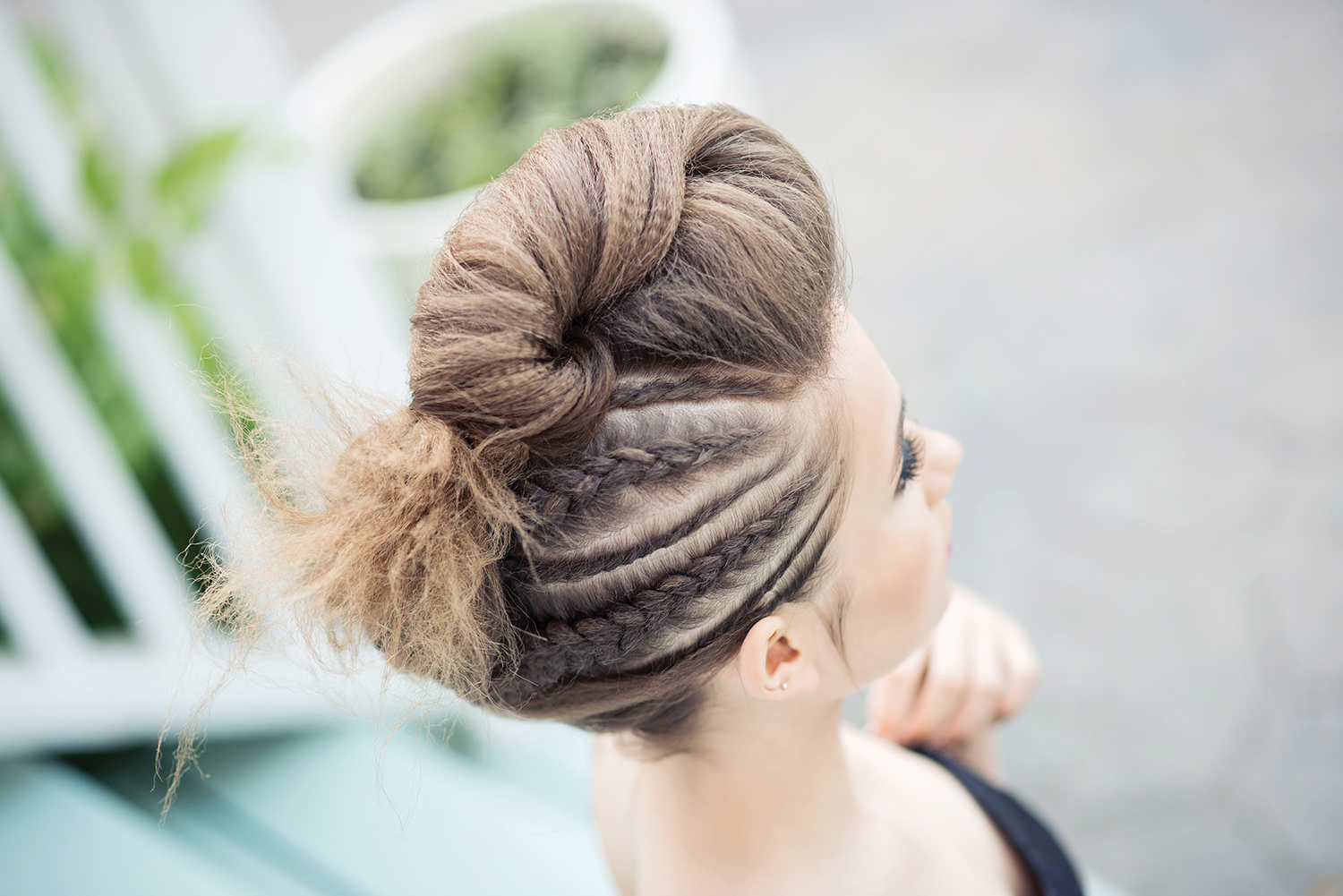 Make the season magical for everyone who sits in your chair for some holiday flair. Whether you're creating voluminous hair or need to tame the mane, this kit of "must-haves" will successfully get you through the season:
Tool Kit:
- BaBylissPRO® RapidoTM hairdryer (BABF7000C)
- BaBylissPro® Optima3000TM Flat iron (BABNT3100TC)
- Avanti Ultra® Crimping iron (AVWAVEC)
- Avanti Ultra® Ultra-slim barrel curling iron (AVSLIMC)
- BaBylissPRO® Bobby pin and clips (BESHRACCUCC)
- BaBylissPRO® Hairpin bracelet (BESBRACEUCC)
- Dannyco Teasing brush (WTZ)
- BaBylissPRO® Large detangling brush (DETANG-LG)
- Dannyco All-purpose comb (SIL71C)
- Dannyco Tail comb (SIL57C)
- BaBylissPRO® Argan Oil hairspray (BAOILHS10-55CAN)
1) Using the RapidoTM hairdryer remove all moisture from the hair.
2) Hairspray is your best friend for this look! You will work from the bottom up. Section hair from the nape of the neck, moving towards the crown, using the brick layer method.Take half inch sections and spray with Argan Oil hair spray from root to end.
3) Using your crimping iron, gently press the plates together starting at the root area working your way to the ends. Continue this technique until the entire head is crimped. TIP: Create a plan of action. A failed updo comes from lack of planning. Section hair accordingly based on your clients face shape and preference.
4) Create your sections, work with angles instead of straight lines. This helps to define and create eye catching details. TIP: When braiding crimped hair there is no need to braid very tight as the new texture of the hair allows for the perfect grip.
5) Using your teasing brush create additional volume in the areas of the hair that has been left out. Then allow the hair to fall into place and pin for a whimsical
and elegant finish.
6) Again, grab that hairspray, spray lightly, step back, and admire!


By Andrea Sampson, Dannyco Professional Director of Education
Addressing hair by texture, not race.